Elesa & Ganter Products
Collaboration to deliver the best in European design.
Designing and manufacturing technical solutions for the mechanical industry.
With parent companies in Italy and Germany, Elesa deliver the manufacturing and design prowess in engineering plastics, with Ganter bringing expertise and precision in metal parts to deliver their unique product range. Together, they stock over 60,000 products with expansive onsite storage facilities to facilitate rapid order-fulfilment and distribution. In Australia, RCS Products supply a popular range of these high-tech components, with access to their full range for our customers.
Delivering the widest product range of standard machine elements for the mechanical industry, Elesa & Ganter's highly reliable product range deliver on functionality and quality. Having collaborated for over 45 years in producing their unique designs, they have identified and taken advantage of synergies within the manufacturing industry to offer the widest product range in the world.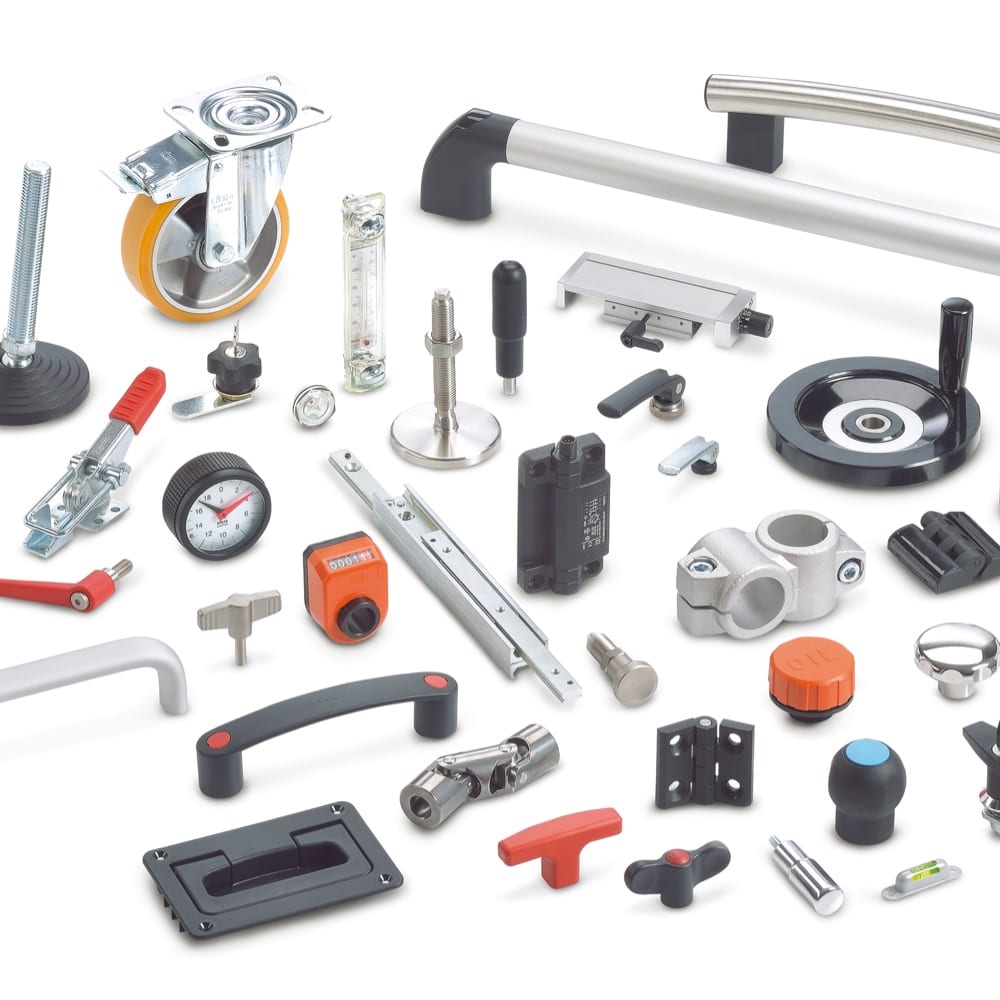 Strength and flexibility
Elesa & Ganter's highly efficient stock management systems mean products are always available throughout their worldwide distribution network. The combination of plastic and metal equipment parts delivers:
Electrical insulation properties
Surface finish and cleanability
International standard compliance
Strength and surface hardness
Chemical agent, flame and UV ray resistance
With a customisation service available, customers are able to adapt products to suit special applications.
Contact us to discuss your requirements or view the complete Elesa & Ganter product range to assist your design engineer in selecting the most appropriate component to suit your production requirements.
Want to know more about our Elesa + Ganter range?
Please complete the following form and let us know how we can support you with our Elesa + Ganter range of products.
The fields marked as * are mandatory.
TESTIMONIALS
What people are saying about our products:
We love working with RCS, they are professional, prompt and always friendly! We totally trust all product recommendations for us, and would highly recommend RCS!
DARIO - DESIGN ENGINEER
I have used RCS Products as a preferred Supplier for just over 10 years now...They have always been competitive on pricing and timely on delivery and I would not hesitate in recommending them to any other company, large or small.
BRIAN - MAINTENANCE ENGINEER
We have been using RCS products with nearly three years & we recommend them highly. The quality & range of the products they supply is exceptional & matched by the speed & quality of their service.
DAVE - GENERAL MANAGER